5. Blackfathom Deeps : Bosses location
The deeps are comprised of a series of watery caverns leading deep to a temple devoted to the Old Gods.
Discover without further delay the complete list of encounters considered important in this instance!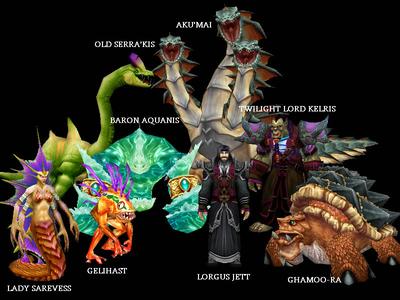 This instance is a little longer given the number of bosses we can find, it will take at least 1 hour to complete.

Blackfathom Deeps map with bosses locations: