1. Dire Maul Introduction
Built twelve thousand years ago by a covert sect of Highborne sorcerers, the ancient city of Eldre'Thalas was used to protect Queen Azshara's most prized arcane secrets.
Though it was ravaged by the Great Sundering of the world, much of the wondrous city still stands as the imposing Dire Maul. The ruins' three distinct districts have been overrun by all manner of creatures — especially the spectral Highborne, foul satyr and brutish ogres.
Only the most daring party of adventurers can enter this broken city and face the ancient evils locked within its ancient vaults.
Introduction:
Minimun Level:

45
Advised Level:

56

-60
Number of players:

5
Faction: Contested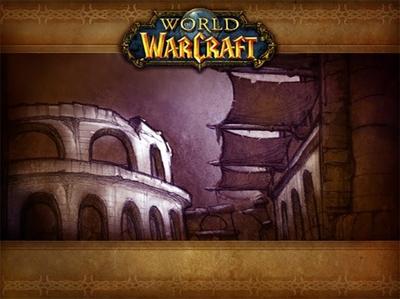 Although Dire Maul did not have an attunement, someone in your party needed to have a Crescent Key to open the West and North wings. The key drops from Pusillin on the East Wing.

Dire Maul was also famous for what was called a Tribute run, which would involve running the North wing without killing any bosses before the end boss, King Gordok. This run would require sneak strategies and even use of unorthodox items such as Gordok Ogre Suit. Completing a Tribute run would award extra, more powerful loot, at the chest that appears after defeating King Gordok.