5. Shadowfang Keep : Bosses location
Another major issue with this instance is the tendency of players leveling alts to underestimate the level of difficulty present here, and who thus believe that the mobs here could simply be chain pulled without regard to the consequences.
Here, you will need a solid tanking, decent healing station, reasonably sound pulling, and a good use of crowd control couldn't hurt. Mages are definitely useful for removing curses for example.
Discover without further delay the complete list of encounters considered important in this instance!

Most of them are level 24+ and end boss will be 26+
Bosses List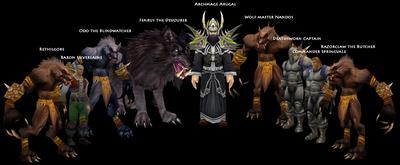 Normally, in 40 minutes you must clean up the instance if you have a good team.