2. Which classes should learn Mining?
Everyone without exception. All classes can enjoy mining when you see how much gold you can gain from it via the auction house. That being said, mining is mainly the best choice for Warrios and Paladins because they can couple this profession with blacksmithing to create weapons and armor during leveling.

Here are the most recommended classes for the Mining: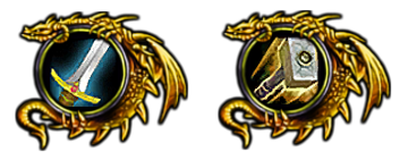 3. Tricks / Tips
If you want to level the Mining through the smelting technique, you can level your Mining skill up to 290 without extracting a single ore!
However, it will cost you a lot of gold, but you will be able to recover most of your gold invested in the sale of bars thus melted.
Smelting is a much faster and easier way of leveling the mining. This is preferable if you are already 60 and you have a well-filled portfolio. Otherwise, do the following when leveling your character.
First, visit any coach in the major cities. Ask a guard for directions if needed and learn the Mining skill
A mining pick is required then, here we go ! Can't mine without one !
Also, please remember that mining nodes only appear on the side of hills, cliffs, mountains etc. So you're unlikely to find any ores in the great rolling plains, unless there is a small hill there.
TIPS/Optional: get the cheapest pair of gloves you can find and get them enchanted with +5 mining skill. Don't bother with the +2 enchant as it's not worth it. If you're an engineer then make yourself a Goblin Mining Helmet as this will add +5 to your mining skill.