Burning Crusade Classic for May 18 2021 ?!
Digging into the WoW Classic PTR data, there is an interesting piece of information that has been added: The date of May 18, 2021.

Following this great discovery, players are trying to find out if this date would possibly be the release of the game, or that of the Pre-patch, thus indicating that the release of the long-awaited Burning Crusade Classic would be estimated between mid June / mid July. . What is certain is that we are getting closer and closer to the final date and the whole community is on the HYPE train.
PTR Update
Blizzard reveals the interface present at the release of the game about the transfer of the character on Burning Crusade or on a Classic Era server.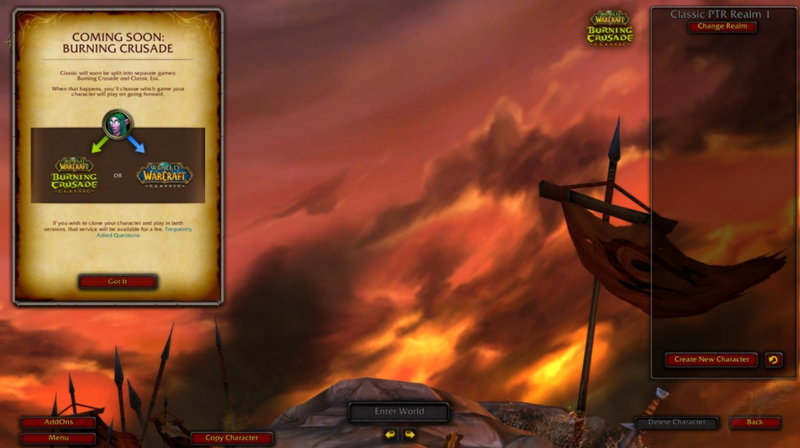 For each character, you will have to choose which server you want to play in. If you want to have a copy of your character in order to have it on the 2 servers, you are going to have to pay for the duplication of your character. Unfortunately, we do not yet have any information regarding the price of this service.
What do you think ? Pre-patch for May 18th? The game's release for mid June? Share your opinion in the comments area!
Share this news with your friends!
Do you have any friends who plays Classic WoW? Join the WowIsClassic community and share this guide with all your friends! One share = One saved murloc! Souvenir Murloc