Apply for dreaming job!
As you already know, WoW classic is announced for the summer of 2019 and Blizzard hopes to put the odds on its side to re-ignite the flame as it should.
The successful company and the millions of monthly subscribers do not intend to miss out on its goals and will put everything in place for a great "Vanilla" experience. It's an important project for Blizzard and that's why they are looking for competent experienced developers.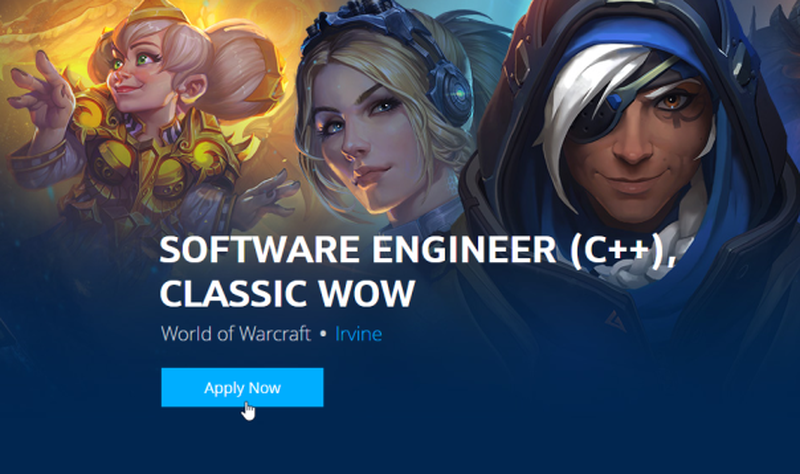 C ++ enthusiast? Are you passionate about the World of Warcraft universe and find that Blizzard is an employer that can give you the chance to be part of an important project? This job is for you.
The technical test seems not so simple when we know the current issues. To put it simply, the idea is interoperability. The person will have the task of adapting the graphics of "Vanilla" so that they can operate on the current engine of the game.
Young or old, do not hesitate to support this team. J-365, come on, we're good.