WoW Classic esports returns this October with the Fall Conquest!
The WoW Classic Fall Conquest will take place over three weeks from October 3-18 within the 15v15 Arathi Basin. With $12,000 (USD) in total prizing, teams in North America and Europe will battle for their share of each region's $6,000 (USD) prize pool!
The tournament will be split into two regions: North America and Europe. All games will take place on live servers for WoW Classic, using the War Game feature. Here's how it all works:
Teams of 15 players will sign up for their region. Signups are open to eligible players with a level 60 character on live servers for WoW Classic—check eligibility and sign up for NA here and EU here!
More information can be found in our rulesets, which can be found on our NA and EU sign-up pages.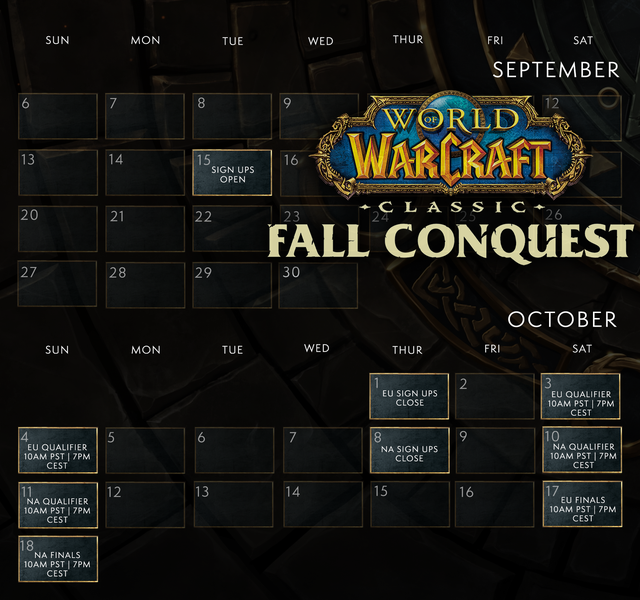 We'll have more information—including casters, teams, and how to watch—in the coming weeks. Be sure to sign up now and join our Discord server to keep up with the competitors!
Stay connected and stay on top of the latest news by following on YouTube and the WoW Esports Twitter. Good luck and have fun!
Source : Blizzard