Classic WoW is announced! Release date
Here is the long-awaited moment, if like many, you have waited for the announcement to book your summer holidays,
WoW Classic is officially announced and the release date is scheduled for August 27, 2019.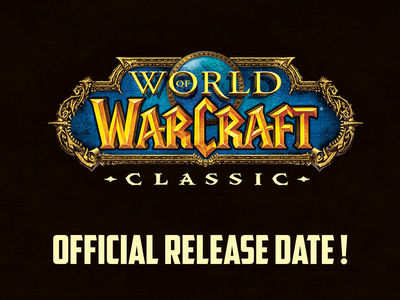 On August 27th, Phase 1 content will unlock, including Molten Core, Onyxia, and launch dungeons. However, we won't know the release dates for Phase 2 through 6 before the launch of WoW Classic—and when they are revealed, it will be one-by-one, based on the community's interest and readiness for the next patch.